Latest models of spas and hot tubs are built using high-end materials that makes them durable enough to stand for years of usage. However, its exposure to water, physical contact and other harmful elements will gradually deteriorate the components of the spa.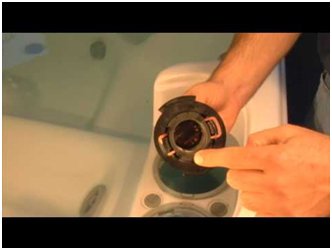 The common symptom of an aging spa is low heat or it cannot produce heat at all. Don't fret if you are experiencing this problem, as it can easily be solve once you figured out what component is causing the problem. Normally, the components of the spa that are associated with this malfunction are the heater, contractor/relay, thermostat, pressure switch, spa side control, filter cartridge and heater element. Making proper diagnosis on each component will enable you to apply the right treatment, and make your hot tub working the way it should be.
Take note
Dealing with any electrical components, especially around water is highly dangerous. Always apply proper precautions at all times, and wear necessary gears that will protect you from electrocution. You know yourself better than anyone, so it would be best to hire a qualified electrician if you're not suitable for electrical repairs. Different types of spas come with different electrical requirements and components, you can visit hottubsdepot.com if you want to know the specifications of your spa or if you opt to upgrade for a new one.
Making Diagnosis and Applying Treatments
If you notice that your spa has insufficient water flow and can't produce heat while it's operating, then it is experiencing an air-lock problem that can be located at the pump's wet end. To solve this problem follow these steps.
First is to locate the suction side of the pump and look for the valve.
Close the valve and loosen the front pump union to allow the trapped air to discharge.
Reset the system and monitor if your spa has normal water flow can produce heat.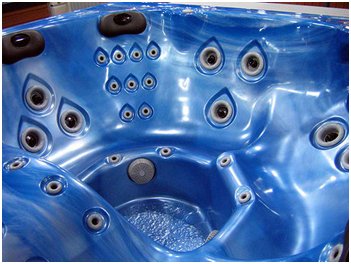 If your hot tub is equipped with the most recent version of spa packs, the insufficient water flow is the common reason why the hi-limit switch trip. This prevents the pump to run in dry condition to avoid further damages to occur, while cutting the power of the heater resulting to your spas inability to produce heat. One of the best Inflatable hot tub to buy at low price http://www.hottubsdepot.com/product/bestway-lay-z-spa-palm-springs-inflatable-hot-tub/
The thermostat of your spa can easily by diagnosed by turning it full clock wise and setting it to thermostat state, while monitoring the reaction of the pump. If the pump is showing inefficiency in its speed, look over the power terminals of the heater element if there's sufficient supply of power. A malfunctioning heater element will prevent the hot tub to produce heat even if the supply of power is normal. However, if the pump won't operate after switching it to thermostat mode, have the thermostat operating in clock mode. If it still won't work then there must have been damages in the internal wiring. Moreover, check the condition of your thermostat by searching for any damages in its capillary. Have your thermostat repaired or replaced if damages are spotted.