The role of a water pump is to keep the water moving during the entire operating process. It circulates the water by drawing it and releasing it to the filter, then pass the water through the heater going back to the water jets. It also keeps the water clean by trapping the debris and other pollutants to prevent it from coming back to the water. Due to the pumps many roles in maintaining the proper function of the spa, it can get over worked and experience some difficulties.
To maintain the proper functions of the water pumps, it is best to be well aware of the symptoms and corresponding treatments.
Read before you start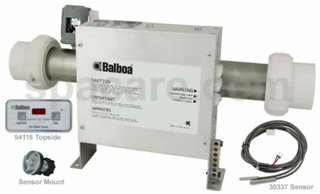 Performing any information contained in this article is at "your own risk", as we believe that you are qualified and experienced in any kinds of installation and repairs if you decided to do it by yourself. Hiring a professional electrician or qualified spa repair company might be required by some states, so it is best to check the regulations of your local area. Please employ safety precautions at all times and DO NOT let water and electricity get in contact with each other. If you are not sure that you can do this task, kindly hire a qualified and trained electrician in your local area.
If there's a problem you can't solve alone, we can help and fix it for you. We are certified Service Company of plug-n-play spa with Hot Tubs Depot, guaranteed to provide quality services at all times.
Pump Problems and Treatments
Probable causes of a pump that will not prime:
Water is not present in the pump or strainer basket
A recently drained and refilled spa should first release the air out of the plumbing system.
For pumps equipped with leaf trap, it should be empty of debris and filled with water before operating.
Provide lubrication and retighten the leaf trap "o" ring.
Inspect if the valves are all open.
Damaged water pump
Listen to the pump while it's operating. If it creates a humming sound before shutting down after a few seconds, then this indicates that the motor is frozen.
Inspect the impeller for accumulating debris, and also inspect if it is not broken.
Low water and filter pressure:
The water level of spa is low resulting in the surging of water from the jets of your spa.
The skimmer or pump basket is clogged and needs to be cleaned.
There's an air leak problem that can be found on the suction line, which is commonly caused by a loose pipe at the pump inlet.
Check the impeller for clogging or any signs of damages.
Inspect if the valves are all open.
Motor goes on and off
Inspect the ventilation around the pump if the motor is overheating.
Inspect if you are supplying proper voltage to your pump.
Inspect if you are using proper wiring and it's not undersized.
Inspect for any faulty or incorrect electrical connections.
The pump is experiencing water leaks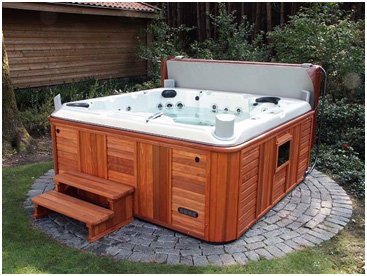 Diagnose and determine the exact location where leak can be found, as it can either be damaged or worn out o-rings, shaft seal, loosened plumbing fittings, or pump housing. Apply proper treatment if found.