If you have never owned a small spa or are just confused by the idea of water chemistry, then you have come to the right place. Because your hot tubs&spas water can sit for a long time without being drained, proper care and regular maintenance procedures must be done so that you may have the freshest, cleanest, and most inviting spa pool water possible for the ultimate small spa experience! In this section, we will introduce the different elements concerning spa pool water chemistry and provide you with useful links if you wish to go into depth about a certain topic.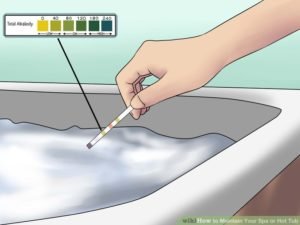 First of all, don't be confused with the whole idea of spa pool water chemistry. We know that terms such as pH, alkalinity & hot tub sanitizers may be unfamiliar concepts to many people — but let us assure you that they aren't as confusing and frightening as they sound. The key to the best possible hot tubs&spas water chemistry is getting into the habit of testing, adding proper levels of effective spa pool sanitizers, and regular shock treatment. Although this may sound like it would take a lot of time, you can effectively manage your hot tubs&spas water chemistry in less than 20 minutes per week!
Spa Pool, Hot Tubs&Spas Sanitizers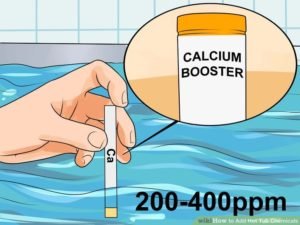 Remember that a small spa is not like a pool. The temperature of a small spa is much higher than that of a pool, creating a breeding ground for bacteria, mold and viruses that can be airborne or come from spa pool users. Correct usage of spa pool chemicals will effectively disinfect and maintain the sanitation of your hot tubs&spas. Incorrect use and not using proper chemical levels will cause irritation to the skin and increase risk of skin rashes, corneal ulcers, and infections of the ear or urinary tract. Use proper levels of Granulated Chlorine, Bromine, Biguanide or Ionizers to minimize risk of these illnesses and increase your overall satisfaction with your small spa.
Shock Treatment for your Small Spa
Shock treatment is the important process of using high volumes of chemicals (chlorine, non-chlorine shock, hydrogen peroxide) to oxidize and eliminate contaminants as well as dead organic material remaining from spa pool sanitizers. This should be done on a routine basis, usually once a week depending on hot tubs&spas usage and chlorine levels. Shock treatment must be used to get rid of unwanted odors, cloudy water and pollutants such as dirt, hairspray and soap that the hot tubs&spas filter can't manage.
Understanding Water Balance in your Small Spa and Spa Pool
Balancing your waters pH level, alkalinity and calcium hardness will prevent unwanted skin and eye irritations as well as prolong the life of hot tubs&spas equipment and increase the efficiency of your sanitizers. Simple spa pool water testing will let you know what needs to be done to keep your spa pool water balanced, but should be done regularly to ensure optimal water conditions.
Always remember to shower before entering your small spa to wash off any dirt, soap, sweat, lotions or hairspray that will jeopardize the hot tubs&spas water chemistry.