If you have an old EZ spa lying around that is not going to be used ever again, you have the option of turning it into a water garden. Water gardens can turn backyards into beautiful landscapes and the Clearwater spa body is the first step to creating a quality water garden. Furthermore, you already have the filters and plumbing set up, but this way you wouldn't have to worry about chemical maintenance and water balance of the EZ spa. Some benefits of creating a water garden include: increased value of your home, they're easy to maintain, they have been noted to relieve stress, and it's ecological. There are different plants and fish you can add to the garden to make it customized to your tastes and preferences.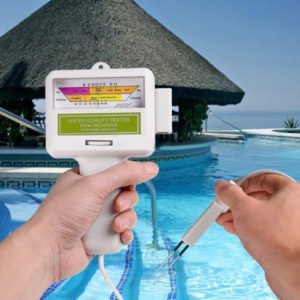 You'll want to plan out what types of plants you want in your EZ spa water garden before you get started. There are so many different types to consider whether they are water loving plants, oxygenators (they keep the water clean), or trees and shrubs which create an excellent backdrop for the Clearwater spa water garden.
The size of the plants you are considering have an effect on the Clearwater spa water garden. For example, the large-leaved plants improve the quality of the water itself, and these plants are good because they have large, dramatic leaves that are beautiful without the help of a blooming flower. These plants do well in very moist areas (perfect for the water garden), but they look better alone. If you are thinking about larger-leaved plants, you will only need to pick a couple and not over crowd the EZ spa water garden. On the other hand, the smaller-leaved plants need to be planted in clusters of the same kind, since these plants have a small spread.
Another popular group of plants used in EZ spa water gardens are the emergents. The most infamous emergent plant is the water lily. The emergent plants work so great in Clearwater spa water gardens because they grow in the shallows of their roots and part of their stems on the water's surface. These are preferred in Clearwater spa water gardens since they can make a remarkable display with their bold leaves that contrast with their surroundings.
A good tip when planning your EZ spa water garden is to plan what types of plants you want as a whole. Piecing it together as time passes doesn't work as well with the plants. You'll have to piece it together taking into account how tall some plants grow compared to others and how much space some plants take up more than others. The goal is to have all the plants fit in the Clearwater spa water garden to look as natural as possible, with as many contrasting shapes and colors. The large-leaved plants should be planted towards the rear of the EZ spa garden, and the smaller-leaved plants in the front. Plus, keep in mind that some of the larger plants tend to spread when they are growing, so plant them a couple inches away from the water's edge for room to grow.