The hot tub plays an active role in parties and get-togethers you may want to throw a party at your house for friends or family. They are the perfect environment for a party since they make everyone relaxed and ready to mingle. Turn your Inflatable Hot Tubs into the ultimate party location, or if you don't own a hot tub, you could rent a spa in a box hot tub and still throw a similar party.
Multimedia Features in Hot Tubs can bring life in any party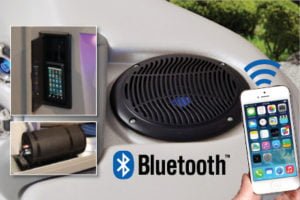 During the party, you could play music through your Home and Garden Spas or Inflatable Hot Tubs audio system or your iPod docking system. Forget about worrying on how to get speakers extended to your backyard and just use the speakers that are installed on the Home and Garden Spas or Inflatable Hot Tubs. Also, another fun party idea would be a movie night in the spa. You could invite all your closest friends over and play a movie on your Home and Garden Spas or Inflatable Hot Tubs flat screen TV and enjoy some wine. You could even use a hot tub TV during a backyard party and just have it running while the party is going on.
Hot Tub Light Features that can change the mode of your backyard party
Lighting will play a major factor in your hot tub party décor. This is a time to show off the LED lights in your hot tub by creating a light show. You're friends will be amazed by all the different colors your hot tub can turn. This is also an ideal time to pull out your Home and Garden Spas and Inflatable Hot Tubs floating candles to add some ambiance to the hot tub party. If you have a gazebo enclosure, putting lights up around the perimeter of that also creates beautiful illuminations all over your backyard.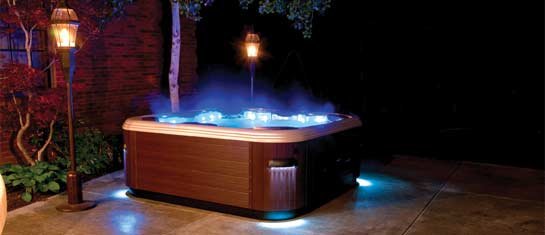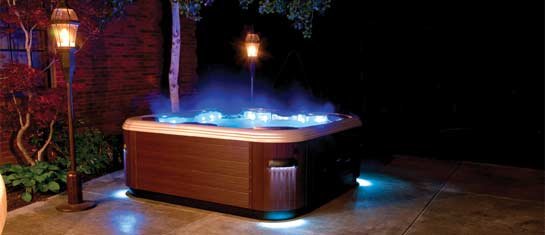 Hot Tub drink Sidebar and and floating food tables
You will want to have food and drinks somewhere near the Home and Garden Spas Inflatable Hot Tubs. You could set up a small banquet table right outside the gazebo enclosure and offer all sorts of snacks. This would be a useful time to bring out any of the floating trays you have for your hot tub or any of the floating cup holders. This way you and your guests can enjoy some of the snacks right there in the Home and Garden Spas and Inflatable Hot Tubs. Just watch out for spills!
You Can Rent a Hot Tub if you do not own one!
Even if you don't own a hot tub, you can still throw a party with a rental hot tub. You might want to consider travellintubs.com because are rentable hot tubs. The Travel In Tubs would be a good option for you if you wanted to throw a children's party but don't own a hot tub. It is nice because the rentable hot tub is temporary so you can have it removed the next day once the party is over if you'd like. The rentable hot tub is also good if you are throwing a party that is based on a holiday and you won't need the hot tub any other time during the year.
A couple quick things to beware of when throwing your Home and Garden Spas or Inflatable Hot Tubs parties are:
Educate your guests on safety in the hot tub.
Avoid glass of any kind! You don't want broken glass anywhere near the hot tub and where people have bare feet.
If your hot tub is outdoors, do not go in it if there is lightning outside.
Look out for over intoxication with your guests. This is never safe.
Never allow running on the hot tub deck. Someone could slip and get hurt.
Party Size Hot Tub Deals