One of the newest trends being seen in the spa portable industry is aromatherapy.
If your Inflatable or Gulf Coast hot tubs already have custom jets for hydrotherapy, waterfalls for a soothing atmosphere, and LED lighting systems that can match the color of your portable spa to your mood, what more could you do to enhance your Island or Gulf Coast hot tubs experience? You can add aromatherapy scents.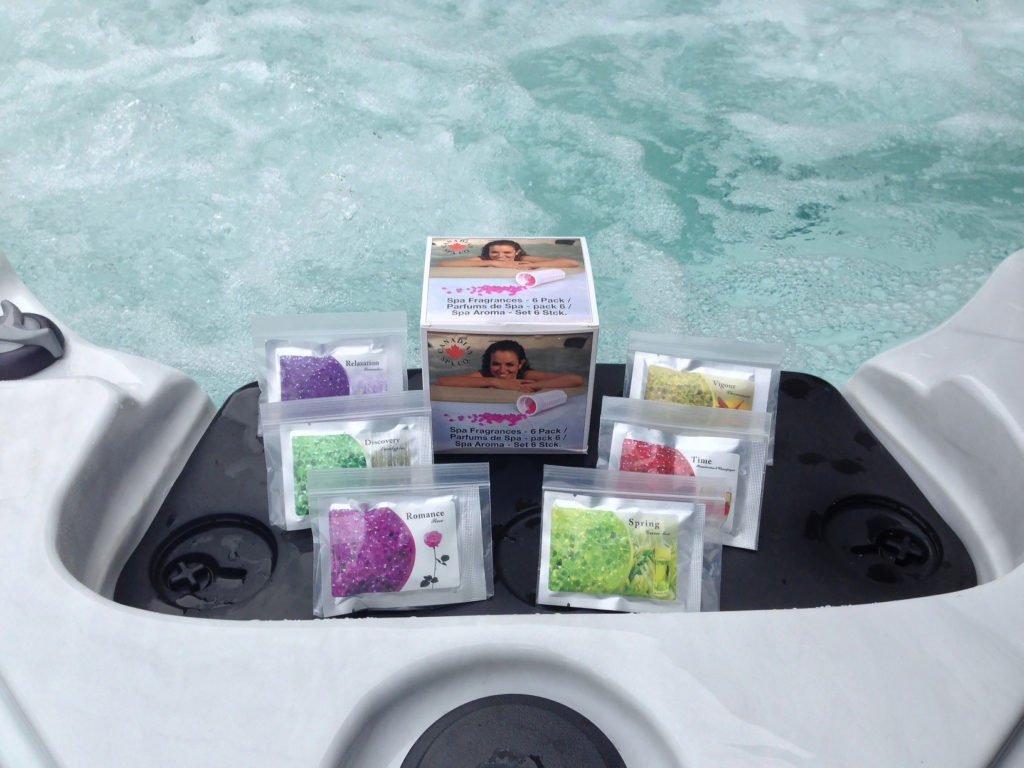 Spa portable aromatherapy is the use of resources extracted from nature, such as leaves, flowers, bark, roots, buds, and seeds that are used to improve your health and how you feel. Some of these fragrances allegedly help with colds, the flu, burns, insomnia, depression, migraines, muscular pain, and stress. Also, in general, aromatherapy is used in clinics and hospitals for an assortment of applications such as pain relief for women in labor, relieving pain caused by the side effects of the chemotherapy for cancer patients, and rehabilitation of cardiac patients. This is a nice option for people that are sensitive to the smell of spa portable chemicals such as chlorine or bromine since the aromatherapy mix will mask these chemical odors.
Similar to the lighting systems, you can also use the aromatherapy to match your mood. Different scents have different effects on the mind and body.
Some examples include: pine or rose scents are good at relieving stress, peppermint or basil scents are good for migraines, jasmine or lavender help to reduce the feeling of anxiety, rosemary or nutmeg are good remedies for muscle pain, and juniper or sage work well as a brain stimulant. Another advantage of Island and Gulf Coast hot tubs aromatherapy is that they can promote softer skin since they are made with moisturizing botanicals and aloe vera.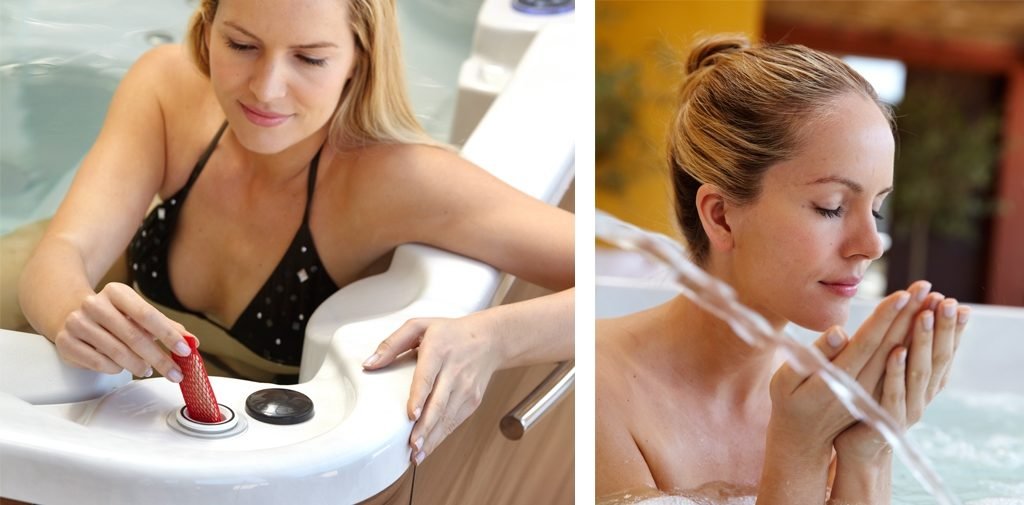 The aromatherapy options used inInflatable or Gulf Coast hot tubs are easy to apply and they won't alter the chemical balances of your water or make it appear cloudy. They also will not harm the shell and surfaces of any part of the Island or Gulf Coast hot tubs. Some aromatherapy features come in liquid form where you apply as little as a tablespoon to your spa portable water and it instantly changes into the ambiance you desire. This will last around 20 minutes depending on how much you put in the water. Also, there are spa portable aromatherapy options that come in the form of beads that you put into a spa side canister. These are supposed to be taken out when the Island or Gulf Coast hot tubs are not in use and stored in a tight container to ensure that it stays fresh for the next use. The beads are an option that may be a little less messy than the liquid form of spa portable aromatherapy.
The power of scent to positively change your state of mind is a widely accepted and utilized natural therapy, and a perfect enhancement to a therapeutic soak.